VISION STATEMENT
To enhance the life and spirit of people globally through timeless, responsible design, ethical and thoughtful investment processes and dynamic visionary practices.
ENVIRONMENTAL ETHICS
Based on the 5Cs of design, the 'Create Your Dream Sanctuary Book and VMW Worldwide Interior Design' services aim to teach others how to acquire a property, visualise a space, clarifying their individual goals, needs and desires thereby creating a holistic home that is unique and timeless. To encourage congruency with ourselves and nurture a love for self and the environment. Creating Your Dream Sanctuary is all about serenity and simplicity, about opening minds , hearts and spaces ~ fused together through creative and expansive transformational procedures.

"A space cannot be truly beautiful unless it flows and functions in harmony with who we are... it's about passion with purpose: discovering what nurtures us and creating an environment that will celebrate those qualities and sustain us: it is about creating our own dream sanctuary environment" - Victoria Millar-Wise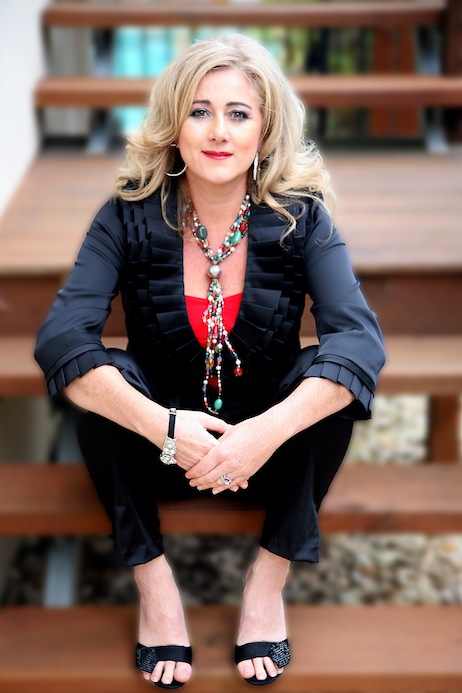 In December 2009, Victoria relocated to the Queenslands beautiful Sunshine Coast as she fell in love with the lifestyle after spending 5 days on Fraser Island. After running a very successful interior design business in Western Australia with 6 staff, she decided it was time to take a break and write her best selling book Create Your Dream Sanctuary. She is now back into the fabulous world of designing and ready for your project.
Victoria
was awarded the coveted & prestigious award - Designer of the Year for Contemporary Design in WA 2002. Another highlight was a commercial project
Victoria
colour designed at 44 Belmont Avenue, Belmont WA being give an Opportunity Award by the local council for "High Standard of Architectural Design, contributing to the Improvement of the Streetscape" in 2005.


VMW
has received recognition & status with WA's top builders winning numerous awards at National & State levels in the prestigious HIA & MBA Awards. These were for Homes and Renovations constructed in conjunction with
VMW
designed interiors.

Distinguished builders such as Palazzo Homes, Zorzi Southwest, Brian Burke Homes, Di Bucci Builders, David Reid Homes, Jumeirah Homes & Distinction Homes are some of the companies we design in conjunction with.
Victoria
has also designed alongside brilliant Architects such as Sharp & Van Ryan, Frank Ricci, RM Davey & Associates, Kingsley Pearce and Pavlo Szyjan.


VMW
is predominately referral based. Our commissions are primarily contracted direct with the client. Often clients will come to
VMW
prior to the selection of an architect/designer or builder for advice on whom we recommend, to suits their style and budget.
VMW's exclusive interior design services include;
Space Cleansing
Space cleansing is the practice of cleaning your energy environment. After clearing clutter and physically cleaning your space, you must remove the energy debris that has built up over time. The energy debris can be a result of negative emotions, thoughts, occurrences, stress or financial difficulties that you or past tenants have experienced. We look at your health, finances, success and happiness of previous tenants can affect you in the present. If the last inhabitants experienced a divorce, illness or financial loss, those energy patterns become imprinted on your environment. Many times you have no way of knowing what happened in the past so it is extremely important to cleanse the environment of any negative residue. The goal is to bring in healthy, positive and prosperous energy into your surroundings. Space cleansing for your home is beneficial when: You are moving into a new home or apartment You have gotten a divorce A roommate or companion moves out There has been a long illness or death in the home You desire fresh energy for a new project
Styling
Specialising in listening carefully to each individual, VMW has the unique ability to define your taste, life style & desires, to create a living space or theme that reflects you requirements & passions . Styling creates amazing results whether a themed room for a function, home or property to be sold.

Colour Consulting, Interior and Exterior
Victoria is recognised as one of the most talented colour experts in Australia. VMW's interior colour consultation process is exciting, inspiring and gives you confidence when selecting colours and materials for architraves, skirting, ceilings, cornices, doors and walls etc
Externally VMW are able to assist with the colour and selections of roofing, gutters, doors, window frames, garage doors, eaves, alfresco/patios, pools & water features, fences, letter boxes, stone features and wall colours etc
Having sub-contracted for Dulux for over five years, attended specialist painting workshops, as well as being involved in National "Colour Forecasting", our technical knowledge is unsurpassed.

Interior Design and Decorating
VMW offers an extensive range of services including assistance in floor plans, space planning, custom designed kitchens and bathrooms, custom designed furniture, flooring and furniture selections, fixture and fitting selections, new home and renovation selections as well as accessories.
If required we are able to assist you in the planning, design and cost overviews, so you are able to manage your own project without the hassle.

Furniture
Over many years, VMW has built strong and reliable relationships with "Custom Furniture Designers" plus Wholesalers & Importers. You will achieve awesome results at less than retail prices, without having to compromise on quality.

Lighting
Lighting is an important and vital finishing touch to your project in design aspects both interior and exterior. VMW will assist you in the design of your lighting planning and selections, to suit your style and functional requirements to achieve a tasteful and cost effective solution.

Blinds, Curtains & Shutters
Window Treatments are an aesthetically dominant and often a costly finish to any interior. VMW has built reliable and quality relationships with WA's best manufactures and suppliers. We are able to assist you in the design of curtains, blinds and shutters from contemporary to classical to suit your budget.

Rugs, artwork, cushions and accessories
VMW offer you the finishing touches for any project, with custom design or selection of rugs, artwork, cushions and accessories. VMW knows where to go and how to source the best value, quality product, thus saving you time and money whilst allowing our creative eye to ensure the finished atmosphere is serene and balanced.

Action
With a unique and fresh approach to interior design, VMW provides a unique and affordable design service tailored to achieve your individual style and budget.

Take a step forward and call Victoria on 0497220581and give your home or project a stylish and unique expression of correct and well balanced design.


"An idea is salvation by imagination"- Frank Lloyd Wright
As a best-selling author and dynamic award-winning designer who demonstrates an entrepreneurial edge in business, Victoria has an innate sense of how people and their surroundings interact. In this book she reveals her insights into what our home and work environments truly need to encompass to promote wealth in all areas of life. Victoria inspires you to raise their awareness and appreciation of the way we all live and interact with each other, our surroundings and the planet.